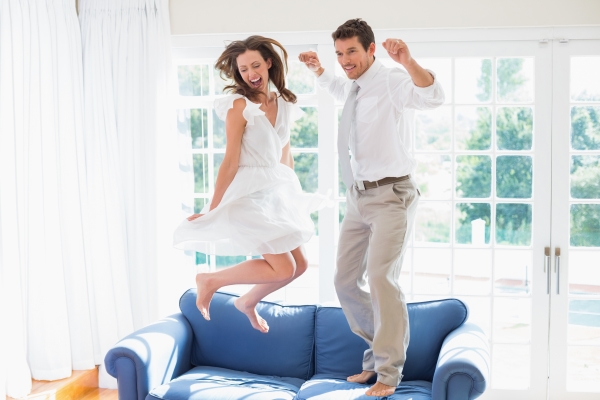 You work hard to make your house payments – maybe it's time your house did something for you?
If someone handed you a check for a couple hundred thousand dollars, of course you'd seek advice from a professional to be sure you invest it for the best return possible.  You have the same opportunity with your mortgage.  The saying really is true – a dollar saved is a dollar earned.
But is now the time to refinance?  Let's run the numbers and find out.
Act quickly when rates change – they can go back up just as fast. Or, maybe there's a better program available now? There's just one way to find out…



Contact Us!
A 15-yr mortgage can be a great tool to help reduce your rate, drop Mortgage Insurance faster, and save thousands over the years. Let's run the numbers.



Contact Us!
Should you refinance your home?
Many people are taking advantage of record low interest rates but how do you know whether the time is right for you?
Now is the time to refinance if you:
Connector.

Can decrease your interest rate by about 3/4%

Lower interest rates mean less money out of your pocket every month.

Connector.

Can drop or decrease mortgage insurance

Perhaps by converting to a conventional loan now that you have more equity.

Connector.

Want to pay your loan off more quickly

Shorter term loans typically have lower interest rates. By lowering your interest rate and decreasing the term of your loan you may be able to pay it off more quickly with little increase in your monthly payment. You'll never know if you don't ask!

Connector.

Need Extra Cash

If you have equity in your home, you may be able to refinance to pay off high interest rate debt.

Connector.

Want to Consolidate Loans

With enough equity in your home you may be able to consolidate a 1st and 2nd loan with a lower interest rate and lower your monthly payment. This is a great way to lock in the rate of your adjustable-rate equity line of credit as well.

Connector.

Want to Convert an Adjustable Rate Mortgage (ARM) into a Fixed Rate Mortgage (FRM)

By converting from an ARM to an FRM your lender will not be able to increase your interest rate, keeping your monthly payment the same.
Where do you start?  You can only make an informed decision if you know the facts – and they change every day. So grab a recent mortgage statement and give me a call. I promise I'll help you think through things – without any pressure.
This pre-approval process costs you nothing but gives valuable information so that you are able to compare the new rate with your existing mortgage.
If we decide that refinancing will benefit you, I'll walk you through the loan application process – step-by-step. This can be done on-line, by phone or in the office at your convenience. Don't worry about appraisals, title companies and all of those details! I'll coordinate things from here, keeping you informed with every step that leads us to the closing table where you'll get the savings we talked about just weeks before.
Your next decision will be to determine what you'll do with all that extra money – month after month after month.