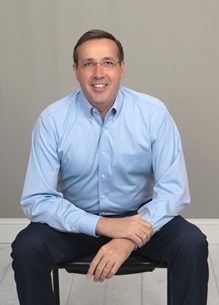 Mortgage Loan Originator – Team Leader
Finding the right home can be an exhilarating and exhausting experience. It's also likely to be the biggest financial decision of your life.  You need a professional you can trust to navigate the path to the closing table.
My success as your mortgage originator is all about trust, honesty, and integrity. I've built my career strictly on these principals – because it's the right thing to do.
I'm proud to have started my career as a public high school teacher before moving to the private business sector and then becoming a licensed mortgage professional.
e: mbeitzel@ihmcloans.com
t: 540.504.7025
c: 540.539.7460
f: 540.699.1994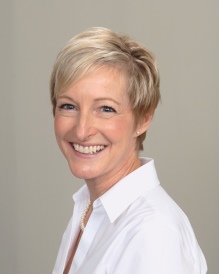 Assistant to Marlin / Licensed Loan Originator (NMLS ID# 1012954)
People often say – "My spouse and I could never work together – how do you do it?"  For us, it's all about respecting each other's' strengths and finding what we're each good at.
Contact me if you want to set up an appointment with Marlin or when you have questions about any details of your mortgage approval.  I enjoy pulling together loose ends and following up on details to ensure your purchase or refinance is as smooth as possible.
As an informed consumer, you should NEVER settle for sub-par performance when it comes to your home and the most important financial decision you're likely to make.  That's why we work together as part of your team.
e: dbeitzel@ihmcloans.com
t: 540.504.7026
c: 540.539.6099
f: 540.699.1994
Mortgage Coordinator
Any big event typically has an event coordinator – and buying a house is a BIG event!  When you choose our team, I will personally coordinate all of the details with you to ensure there are no surprises leading up to closing.
Our business is highly regulated – which translates into lots of required paperwork and documentation right at the time when you're trying to pack boxes and research schools.  I know we're all highly motivated to close on time – that's why I enjoy leading you through the process.
e:tjames@ihmcloans.com
t: 540.504.7105
f: 540.699.1994
About the MortgagebyMarlin.com Team
Does Integrity still exist? You bet it does! We didn't just happen upon this name; we chose it because it's our core commitment to the way we do business. It's a name we earn every day, with every loan.
Integrity Home Mortgage is a correspondent lender based in Winchester Virginia with offices and licensed in Virginia, West Virginia, Maryland and Pennsylvania. We're a strong regional mortgage provider.
Why do you care that we're a correspondent lender? Simply put, it means you get the great rates you want coupled with efficient, local service required for a smooth closing.
As a correspondent mortgage lender, we originate and fund your loan in our office, using our money – allowing our team to close your loan efficiently. We are the decision-maker for your loan.
Connector.

This means

we'll compare rates among well-known, top-name banks for you. We'll find the best terms for you – saving you the hassles of rate shopping.

Connector.

Face-To-Face Decisions

We have our own underwriting department in our Winchester office so your data isn't being sent off to who-knows-where. When challenges arise, I will sit down face-to-face with the underwriter handling your loan to solve the problem for you. You can imagine how much smoother this is than dealing with a national lender who sends your file off to – who knows where! Local people care about local people.

Connector.

After the paperwork

is all completed you'll be contacted by your loan servicer to ensure your payment method is set up to your liking. This gives you options such as electronic payment, bi-weekly payments, etc.